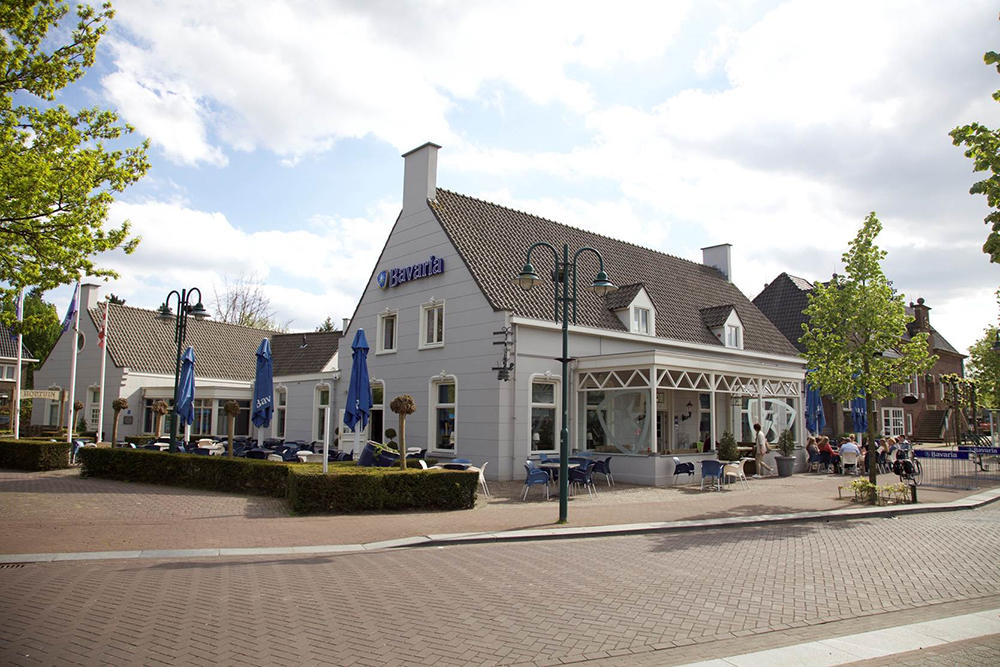 In our charming catering business, we view our guests as friends. We pull out all the stops to make you feel at home and to allow you to experience that well-known Brabant hospitality. Beer is very important to us. We have the complete range of Swinkels Family Brewers and serve each beer with the perfect head in a corresponding glass on an appropriate coaster. Our simple but delicious menu contains mostly dishes that go very well with beer.
Unique tour
Beer tasting and other activities
The home of North Brabant's most well-known beer
Friendly, hospitable service
Ideal charging station for cyclists
Surrounding area
The Bavaria Brewpub is just a stone's throw away from the Bavaria brewery in Lieshout. It is around 20 minutes by car from both Eindhoven and Helmond, located in North Brabant's green surroundings. It is less than 10 minutes away from Nuenen, better known as the 'Van Gogh village'. This is where North Brabant's most famous artist painted his famous The Potato Eaters as well as others. An audio tour takes you past the most important places in this outdoor museum of painting.
Walking/cycling
Lieshout and the surrounding area is very popular with cyclists. It is impossible for art lovers not to follow Van Gogh cycle routes, such as Het Peelland van Van Gogh route. Learn more about the history of Lieshout during a historic bicycle ride through the village, or discover all there is to know about watercourses, meres (pools) and canals while following the Watergate route. Note: this route has sections of unpaved road at times! The Brewpub is also one of the terraces that participates in the Terrace-to-Terrace route. A warning here as well: this route can be so much fun that you might not be able to complete it all in one go. Luckily, it is possible to pick it up again later where you left off ...
"Beer sommeliers?"
Our brewpub has three beer sommeliers. Many people know about wine sommeliers, but what is a beer sommelier? One visit to our brewpub is enough. You will not quickly forget the passion with which the beer sommelier tells you about our golden beer ...